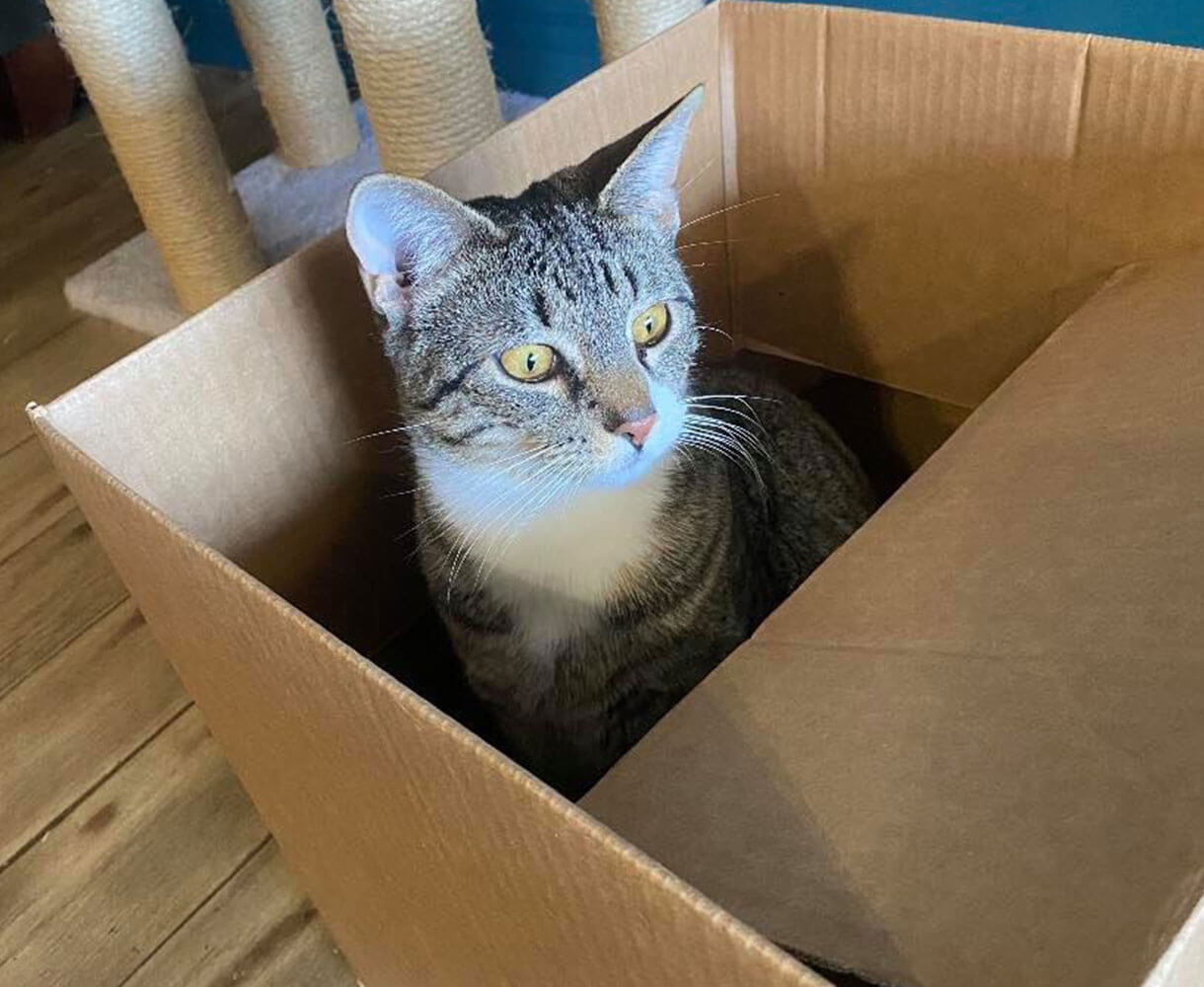 Please come to Something Sweet first upon arrival.
We know that the cats are very distracting, and you want to go there first, but for the lounge to stay open, we need you to pay your admission fee first.

Once you pay your fee, you've got a lot of options.
LEARN MORE ABOUT PRICING & DONATIONS
Procedures:
Patrons can purchase drinks and/or snacks to take with them into the lounge area.
If there is room for you to head on into the cat area, we will send you in right away. If we are at maximum capacity, we'll have you wait in our seating area inside Something Sweet. Once we have space, we'll bring you in.
Most of the time, reservations are not required to mingle with the cats. We do offer a limited number of reservations during our peak hours so that we can accommodate those who need to be able to get in at a specific time. These need to be booked at least 24 hours in advance and paid for at the time of booking. Without a reservation, you may have to wait to interact with the cats.
Do's & Don'ts:
We know that many of you may have cats at home, but things work differently in our lounge. Since we are working with Ozzie's Legacy and want to make sure their cats are treated well, we ask our patrons to do the following:
Be respectful of the animals and learn the signs they show when they want you to ease back. We have posted signs describing the way cats show discomfort with their tails and their ears. Please keep these in mind when interacting with the cats.
Don't pick up the cats. Most cats don't like to be held, and they are not shy about letting you know this. We don't want anyone to get scratched or bitten by a cat who's not happy about being picked up.
Children must be always supervised. At Something Pawsitive, we want to make sure that we can continue to allow children to learn how to interact with animals. We need your help in ensuring this by making sure your children are respectful of the cats.
Cats don't like loud noises, so please help us keep the lounge a peaceful, relaxing space for kitties and humans both.
Photography is fine — take pictures/videos and share them on social media However, flashphotography disturbs the cats, so please refrain from that.
Something Pawsitive has a zero-tolerance policy for any individual who is causing distress to the animals. We do not want to have to ask anyone to leave but will if necessary.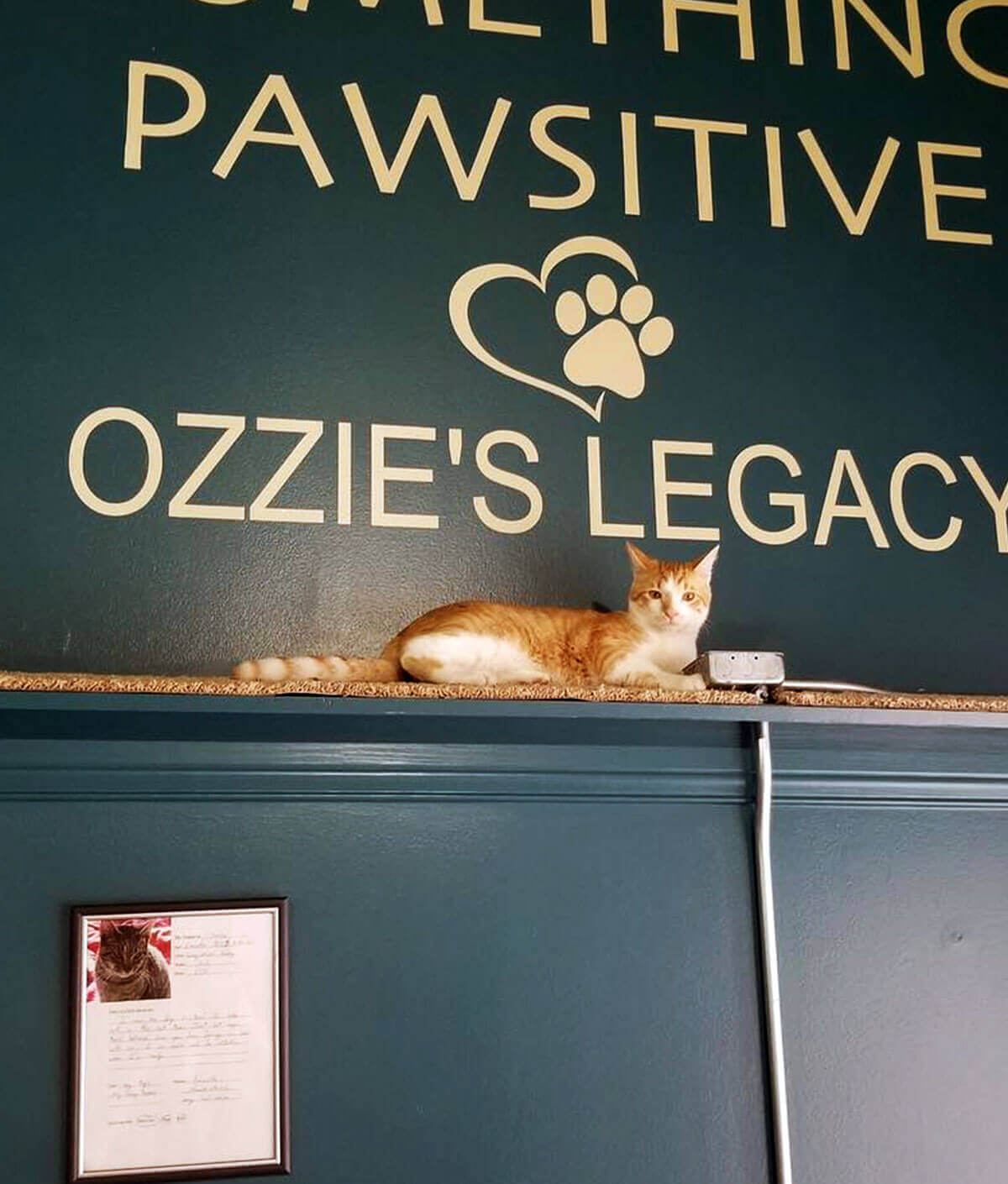 Benefits to Cats & Their Welfare:
One question has come up about cat cafes- are the cats being exploited? They're not. There are many benefits to the feline residents of cat cafes. We view Something Pawsitive as a public foster home for adoptable cats who have the personalities to benefit from it.
Fostering saves the lives of millions of cats. By freeing up space for Ozzie's Legacy's fosters to take in additional cats, more animals can be saved.
Fostering allows animals that require special attention to get it. By taking in adoptable, human-friendly animals, other foster homes will be able to give that attention to cats who need socialization, have trust issues, or who just need a little extra help.
The environment at Something Pawsitive gives our feline guests a chance to feel at home. And they get used to interacting with a lot of people. This means that cats adopted here won't be the ones who hide when visitors arrive.
Potential adopters will be able to learn more about the personality of the cats. Staff and volunteers learn about the personalities of the cats. Then they can match them with the perfect adopter.
We provide the cats with an area to retreat into when they no longer want to interact with customers. We also monitor the lounge area to make sure interactions with the animals are appropriate.
We treat the animals at Something Pawsitive like they are all our own babies and allow them to show their personality to potential adopters and find the perfect home!